Nightlife in cosmopolitan Manila takes many forms. A lot of establishments now cater to different niches. The young, hip crowd fills dance clubs. The "salary men" may choose to go to KTVs or drinking pubs. The yuppie crowd are found in bars, grills, or videoke rooms. Lesbians and gays have clubs reputedly especially for them. The emo, emo-rock, rock, also have alternative clubs where they perform and jam. Teenagers can go to some Korean boyband concert. The choices are endless. Needless to say, these forms of entertainment would usually entail a substantial amount of money to allow passage or to make the most out of the "gimik."
In the barrios, it is a different story. There are no malls, no strips of establishments. Everybody is asleep right after dinner. But restless young souls yearn to go out, and have fun, be entertained in one form of another.
For a measly entrance fee (P20 for boys and the girls get in for free), a mobile sounds and lights service, a basketball court and some willing barangay officials, the young crowd gets to enjoy a once-a-week social event that gets them together with one another. If you muster enough face, maybe you can get lucky and get your crush to agree to dance.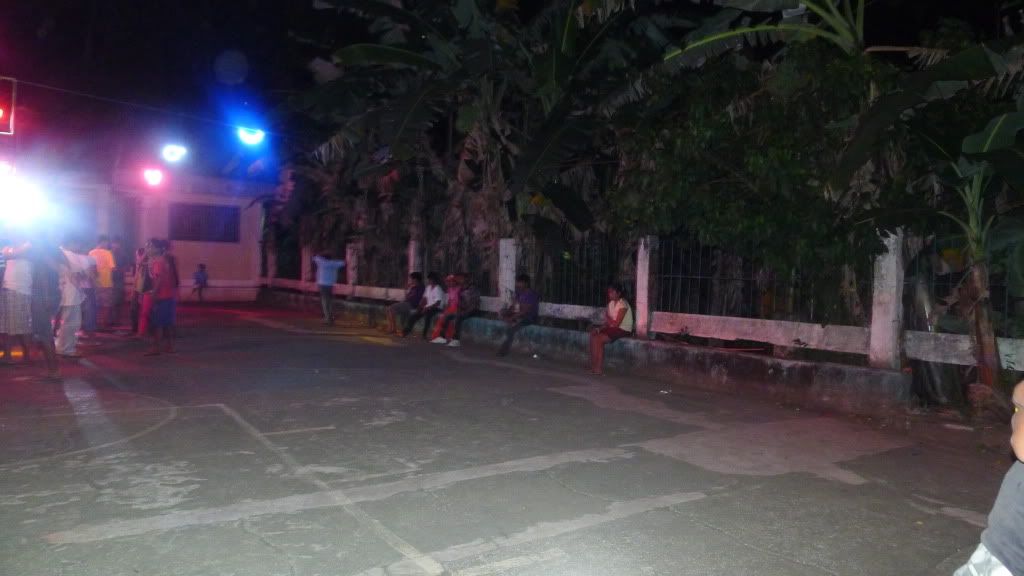 I think the Filipino is practical that way, whatever setting, restrictions, limitations, we will always find a way to socialize with one another. This feeling that we have to commune with people is just too hard to ignore. You can find barrio dances like this anywhere in the Philippines.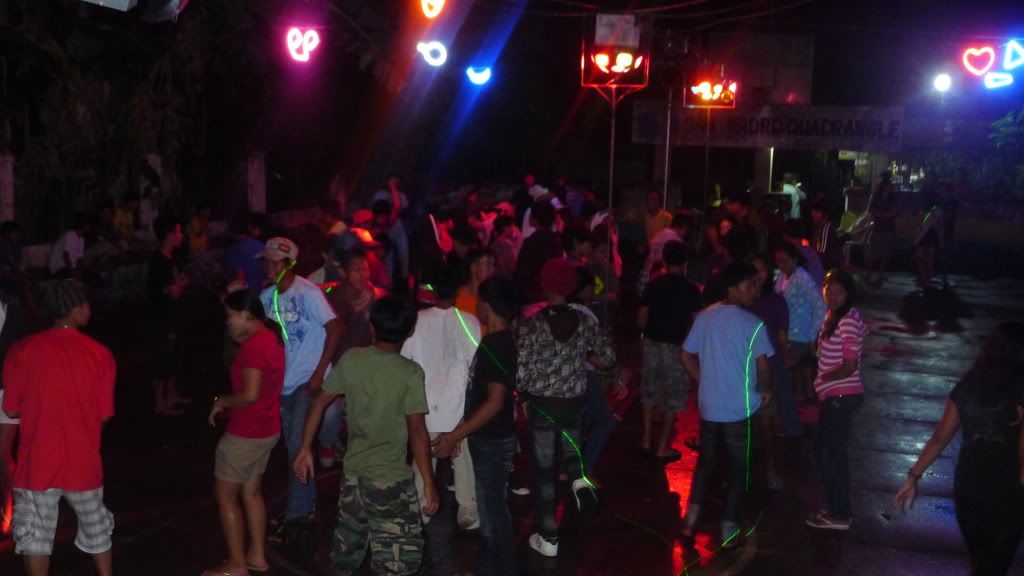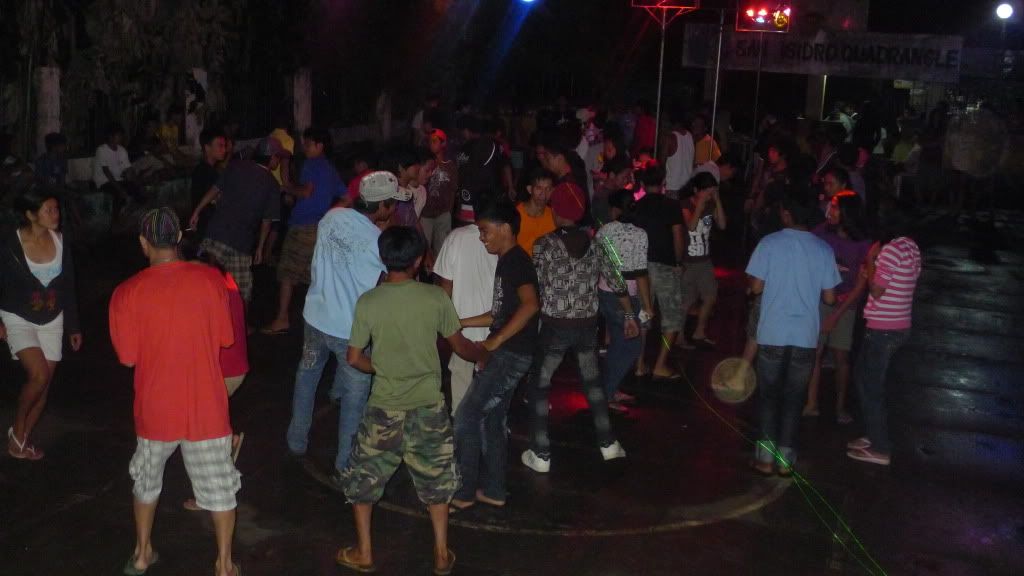 There is no dresscode, come as you are, or maybe dress up a bit. And come in tsinelas. This is as "toogs toogs" as it can get. I tell you the music selection is... painful. A lot of the songs are painfully old. Think Eminem's Without Me. But I did hear more recent ones like Africa and Tu Vuo Fa Americano. Then some "head bang" song, after that, a love song or sweet music. Certainly confusing.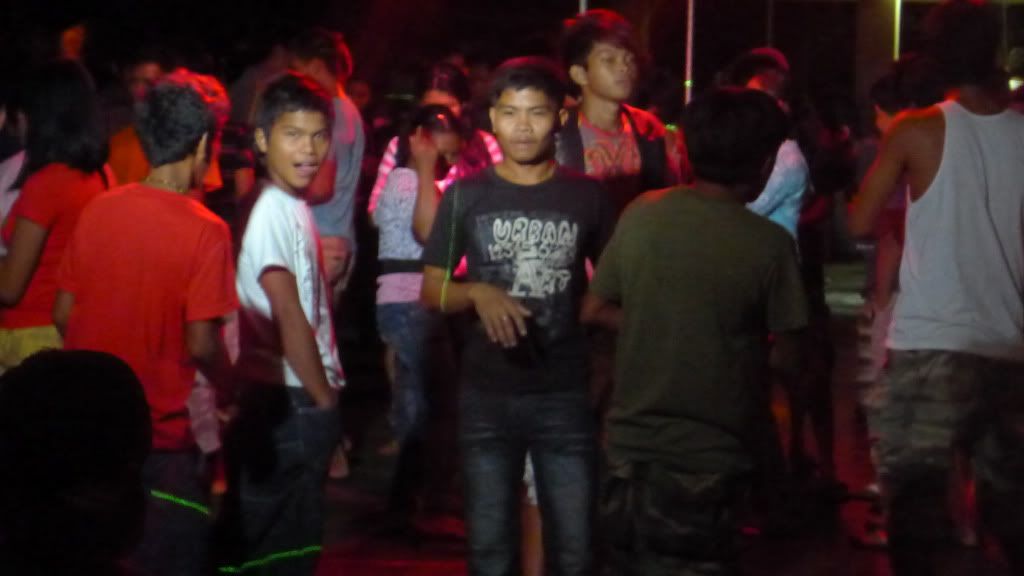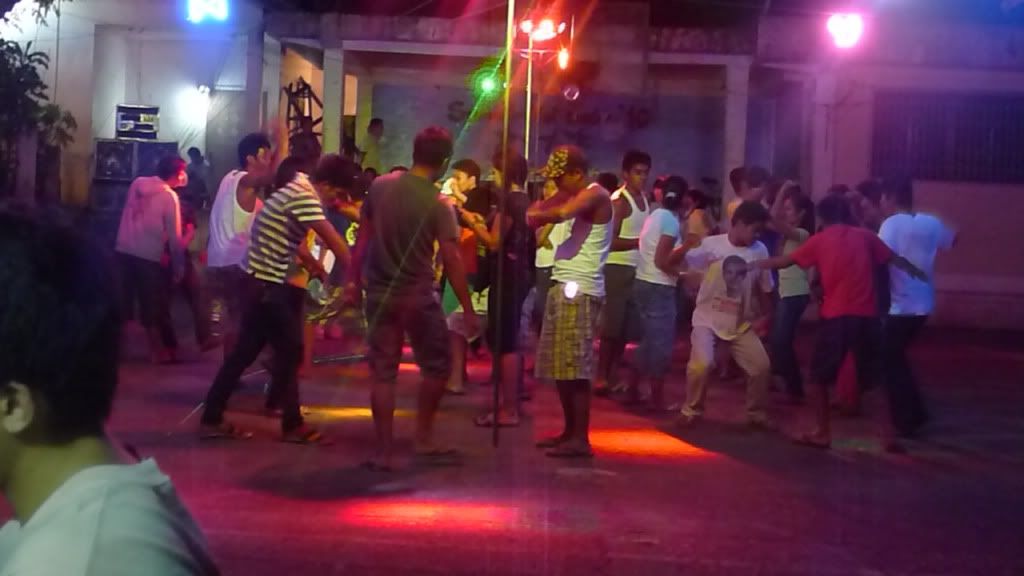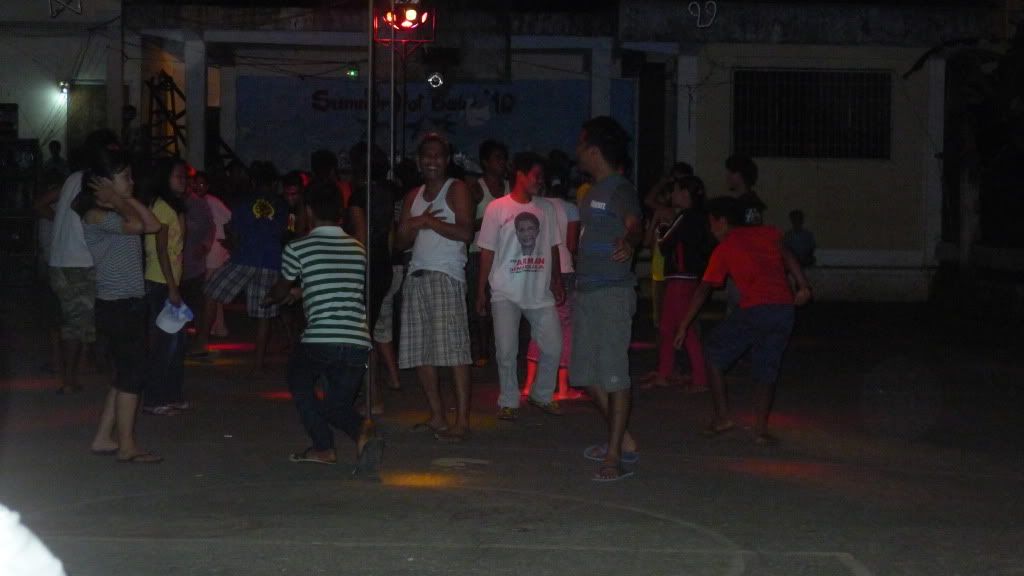 It's good, clean fun. Save for stabbing incidents and brawls, I think going to one is pretty manageable. I just find it boring because I don't know anybody. Some guys would approach, hello, may nagkakamali pa talaga. I just show them my wedding ring, some insist, I just leave.